SEPTEMBER 30th-OCTOBER 2nd, 2022
EXCITING NEWS!!

Hello Friends and Animal Lovers!

As stated previously, I am currently working with the wonderful establishment, the Toronto Wildlife Centre, for which I am most grateful. Most of you know of my great love for the outdoors, especially the Wildlife. I have always felt a deep connection with and sense of protectiveness of the beautiful animals I have met during my photographic journeys/walks/hikes. That being said, I am very pleased to announce that this weekend I will be attending the Fall National Home Show at the Enercare Centre (Exhibition Place) in Toronto, lending some of my Art Pieces to the booth run by Michael Pape, in alliance with Jungle Cat World and the Endangered Species Fund of Canada. In honoring your love for Wildlife, it would be a wonderful opportunity to attend the event to show your support of the animals and the incredible people who save their lives on a daily basis. You will see some of my Art available for purchase but also the Art of Michael Pape. He is a Toronto based artist who is renowned for his stunning paintings which are created by the inspiration behind interacting with the endangered animals he has come to know and love. Animals such as Tigers, Lions, Wolves, Polar Bears and Bald Eagles to name a few. He captures their vulnerability and divinity in his emotive, moving works, which is plain to see.

Proceeds will go towards helping the wildlife at the Toronto Wildlife Centre and the Endangered Species Fund Of Canada!

For more information, feel free to message me privately or comment on this post.

Hope to see you there and thank you!


"Innocence" image of a White Lion Cub, (c)Ann Aria Art & Photography, 2022, taken at Jungle Cat World. To show your support and to see this gorgeous animal and his family in person, as well as the other majestic animals there, visit Jungle Cat World.
September, 2022
With FALL just around the corner, there are some fresh off the presses FALL CANVAS PRINTS available for purchase. These designs are also on other items such as mouse pads, cell phone cases, mugs, clothing and so much more so please feel free to take a look around in the shop at the link listed below!
https://www.redbubble.com/people/annariaart/shop…
Every time you make a purchase you are collaborating in honoring the natural world around us. You are helping in changing the way we all think and act in looking at the overall bigger picture. Together we can alter the world if you only believe! I believe in you and in the wild animals that need our help.
All images on this official website and at the Redbubble Shop link are available for purchase on various products in order to help raise funds for the Toronto Wildlife Centre. Thank you again! The animals thank you as well. Wishing you all the very best always!
~Ann Aria
"The Spirit of a Red Tailed Hawk" Image (c)Ann Aria Art & Photography, 2022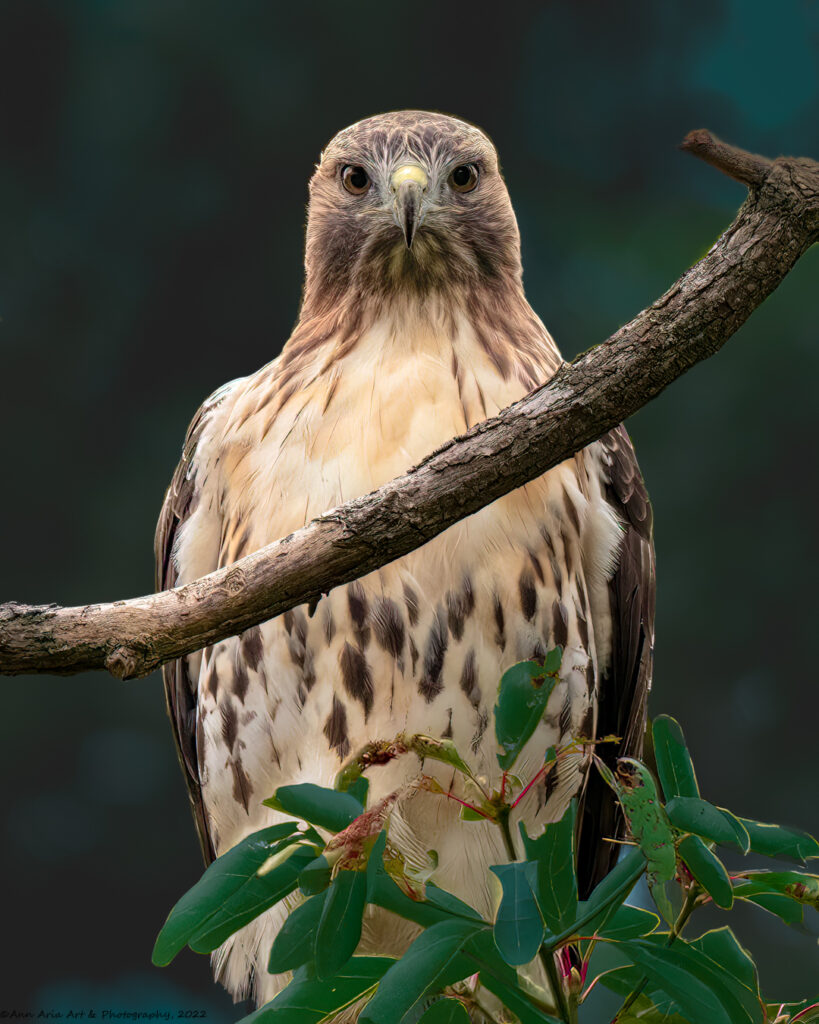 © Copyright 2022 The Art of Ann Aria Burstyn Inc. All rights reserved.
The Art of Ann Aria Burstyn Inc. Mississauga, Ontario, Canada Email: TheArtOfAnnAria@yahoo.com
This site represents the original artwork, photography, music and writings of Canadian Wildlife Artist, Wildlife Photographer, Musician and Writer Ann Aria Burstyn and is protected by Canadian and International copyright laws. Wildlife Artists, Wildlife Photographers, Writers and Musicians within Canada legally own and reserve all rights to their intellectual property, which is registered with the Canadian Copyright Office and is protected by Canadian and International Copyright Laws. This means it is illegal to print, electronically copy any content from this website, social media and or any printed materials without prior written permission from The Art of Ann Aria Burstyn Inc. Failure to get permission is in violation of Canadian and International copyright laws.