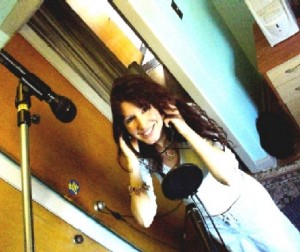 https://www.youtube.com/channel/UCtcPtXR6WY0xGznFfJ8WfuQ
OBJECTIVE:
I am currently seeking musicians, producers and engineers to collaborate with. I am available for studio recording and live performance whether it be for cover songs or original music
MUSICAL EXPERIENCE:
Latest:
January, 2021- Dream Aria released their fifth CD, "Out Of The Void" along with 3 new music videos for their new songs "Out Of The Void", "On This Christmas Eve" and "The Professor". "The Professor" is a tribute to the late, great, Neil Peart of the band RUSH
In Recent Years:
Dream Aria released their fourth CD, "On The Other Side"
Judged Karaoke contests at Legends in Mississauga, ON
Dream Aria played at the legendary El Mocambo
Dream Aria released their third CD, "Fallen Angel"
Dream Aria created first official video for their title track song "Fallen Angel" with video producer Ardy Aryan
Recorded vocals for Scotty of the band Gorgon on 2 of his new songs.
Collaborating with new guitarist Andrew Beresowsky  aka Andy Zowsk who also plays violin and sings and is now officially onboard with Dream Aria!
2007-2008 – Dream Aria had various gigs in Ontario to promote the "Transcend" CD
Jan. 2007-  CD "Transcend"  released
January/07- Sang vocals on Phideaux Xavier's new track "The Tempest of Mutiny" about the pirate Calico Jack which will be on the "Pirates' Tales" CD- please visit http://www.cypherarts.com for more info! https://www.youtube.com/watch?v=4BNbdMBn2yQ
August/06 -Sang with my long time singing idol and influence, the supernaturally talented singer/bassist Glenn Hughes of Deep Purple, Trapeze, Hughes/Thrall et al fame (with the incredible Jeff Kollman on guitar, the fantastic Gary Ferguson on drums & the fab Ed Roth on keys!) A true honor
2004-present- Appeared in many magazines, on TV, on podcasts, radio shows and more, all related to Dream Aria
January 1st, 2005 -Dream Aria released their debut CD, "In The Wake"
March /04 – present- Currently collaborating with Donald Stagg (composer/arranger/keyboardist/lyricist), Garry Flint-drummer of National Velvet (Garry is also a composer/producer/engineer/lyricist/bassist).  With us in the beginning was guitarist/bassist/singer Jozef Pilasanovic. Steve Agelakos was our guitarist for a time, who also played the Oud. Ross Stewart joined in on guitar and back up vocals for a short period as well. Christian Gaarn was our sub-in bassist for a short time as well as Jon Casselman full time for a number of years.  Lonnie Glass played bass on our song "Compassion". Alberto Suarez played congo on "Compassion". Thomas Deeks used his vocoder skills on our song "The Healer". Tim Welch and Mark Crossley of National Velvet played guitar on a number of our CDs as did Kurt Schefter from Alannah Myles. Other guests have been Marc McClay, Mike Phelps, Rob Masiokas and Darrell Flint. Eric Simpson wrote "The Queen of Make Believe" and allowed us to include it on our "Fallen Angel" CD. I contribute lyrics, vocal melodies, vocals and some production ideas. I also came up with the band name. A complete Bio of all the special guests/members and history of the band will be on the official Dream Aria tab on this site, very soon.
October/04- Recorded a jingle for Ron Edwards (singer/producer) in Phoenix, Arizona- "Hidden Lake" and later a jingle for Storybook Gardens with another Ontario Music Producer.
September/04- One True Cause played the Cue Club. Also played at the first annual Coal Flats Blues Festival on the beach near London, ON.
September/04- My cover band One True Cause performed 2 dates at the Fox & Fiddle in Mississauga, ON
May/04- Performed at my high school reunion in Winnipeg, Manitoba at the Dakota Collegiate. Also hosted some of the musical revue put on at the school. Awesome time!
April/04- Rehearsed and performed with Classic Rock cover band ONE TRUE CAUSE.
March/02- Wrote and Recorded Egyptian style vocals for Egyptian exhibit at Royal Ontario Museum.
December/03- Performed back up vocals for local singer/songwriter Meredith Shaw at her CD Release show.
November/03 – January/04- Performed in the House band at the Brunswick House with members of the Alan Frew Band ( formerly with Glass Tiger).
1999 – Present- Teaching vocal lessons
1997 – Present- Record vocals for various musicians and producers for songs and radio jingles
August/00 – September/00- Recorded raw experimental (unfinished) ghost vocal ideas for "Angelica" cd as a favor for a fellow musician/songwriter/producer Daniel Liacos of Tang Lung Productions. We were not able to return to the studio at that time to do final takes and the album was pressed and released without my consent, "as is". Filmed 3 temporary music videos for 3 songs off the cd. Official videos were never completed. Against my wishes, this music has been circulating on YouTube. I have not been able to have it removed at this point. It was not meant for official release unless it had been properly finished which it never was. If ever a lesson was to be learned in the music business…
1996 – 1999- Performed with Opera Buffa: Amal and the Night Visitors, Cinderella, Sister Angelica and more…
August/98 – January/99- Singer for Sci-Fi Prodigy
March/98 – July/98- Singer (Back-Ups and Lead) for Toronto band Lovejoy
March/98 – May/98- Singer (Back-Ups) for Phil Collins tribute band No Jacket Required
1997-Barrie Fairgrounds Festival-One Show – Back-Up Singer for Shania Twin with Donna Huber
1989 – present- Co-Producing music for various musicians/singers
1979 – 1983- Performed in Winnipeg Intermediate Orchestra and a String Quartet, Cellist
MUSIC AND ARTS EDUCATION:
1985-Present: Self taught poet/lyricist/writer
1999-Present: Self taught artist using various mediums, specializing in oil pastels
1992-2000: Vocal Lessons with renowned singer Mitch Seekins, of Toronto, ON
1980-1987: Private Piano, Music Theory and Cello Lessons with members of the Winnipeg Symphony Orchestra
1988-1990: Trebas Institute of Recording Arts, Record Production
1979-1985: Private training with Kirsten Greer/Jacques Lemay for Classical and Modern Jazz Dance