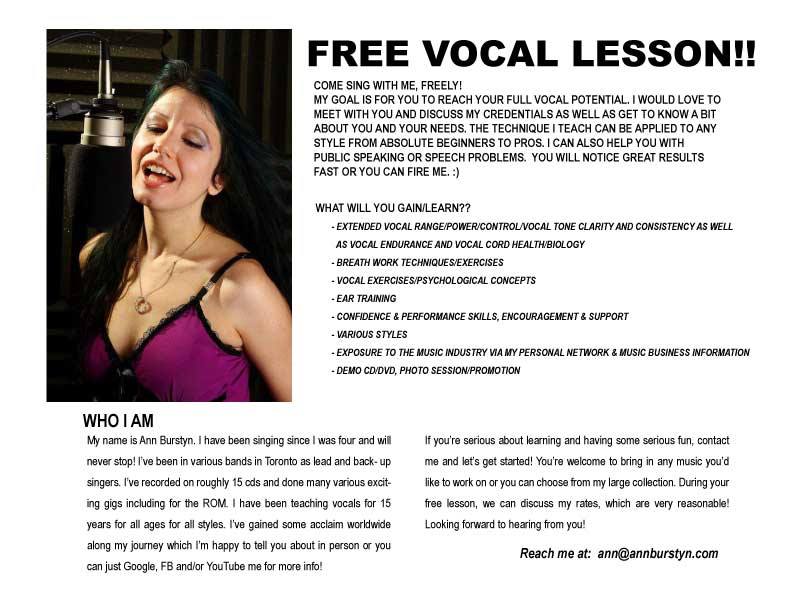 I have been teaching vocal lessons for over 20 years which has been a joy.  I love to see and hear a student blossom and truly find their own voice. If you or anyone you know is interested in studying with me, I would love to hear from you. I offer a casual, relaxed environment in which to study, via Zoom, Skype and in limited cases, in person.
I teach a technique that can be applied to any music style for all ages at all levels. The curriculum involves vocal mechanics, breathing mechanics, breathing techniques, breathing exercises, vocal exercises, psychological concepts, ear training and more. Students can incorporate their original music or covers into the lessons if they wish. Students learn how to achieve a clear vocal tone, increased power/control, vocal stamina, expanded vocal range, multiple music styles knowledge and vocal cord/body health and maintenance. Students will also gain a clearer speaking voice (great for actors and public speakers too).
I am available to teach microphone technique and recording arts as well. Piano lessons for Beginners upon request. Demo recordings on site available in some instances.