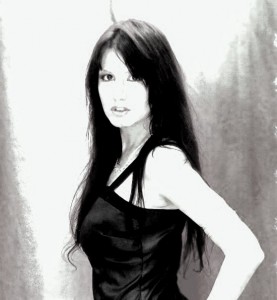 Thank you for visiting the official Ann "Aria" Burstyn site. There are 11 TABS of Content which contain various aspects of my current endeavors. If you are using a cell phone, please click the top upper left hand 'white horizontal bars', to view the tabs.
Those who know me are aware of my great love of music and singing. I knew at the age of four that I had to have a career in music. All I ever wanted to do was listen to music and sing along and teach others all I have learned along the way.
I have been in Toronto based bands and have performed in several operas and operettas since 1996. I have also written and recorded vocals and lyrics for other people's songs and radio jingles since 1999. I also teach vocal lessons. For more information visit this link: https://www.annburstyn.com/vocal-coaching/
My current main musical focus, for the last nearly 20 years, is my band DREAM ARIA. Our fifth cd "Out Of The Void" has just been released. A sampling of songs can be heard on the Dream Aria Facebook page at: https://www.facebook.com/Anndreamaria. There is always up to date news about the band at this link as well. More songs can be heard on Reverbnation at: https://www.reverbnation.com/dreamaria/songs
Select music videos for DREAM ARIA can be viewed at: https://www.youtube.com/channel/UC0NOhYNY5T0RA2G72m-KUTw
I am also open to and available for collaboration with other musicians at this time. I do need to keep my chops up and love a good challenge so please do reach out if you would like to try something new!
I have been writing poetry, short stories, lyrics, music reviews and music columns as a hobby and professionally since 1985. Currently I am a freelance writer working with the Lazie Indie Magazine, featuring my "Canadian Content Corner" which highlights iconic and up and coming Canadian artists of every genre. One of the articles is a full magazine feature on the always fantastic band Streetheart. Here is a link to it: https://madmagz.com/magazine/1819813#/
The magazine has tied in our "Canadian Content Conversation Corner" to the Zoom Interviews I have had with some of these Canadian legends, most notably and recently with Darby Mills formerly of the Headpins and currently of The Darby Mills Project. The interview can be seen here: https://youtu.be/DiZbTRRl6qg
A link to the full magazine feature I wrote about her is here: https://madmagz.com/magazine/1847801?fbclid=IwAR32A2g7EdQRLaoiY6TXzZnjskaOMqBimcGcj9SYQSs2_HZziQ2EgLIuG5I#/
As another creative outlet and form of expression, I have been delving into my long-time passion, Photography. I specialize in Wildlife, Landscape, Abstract, Experimental, Sunrises/Sunsets, Moon Rises/Moon Sets and am avidly learning Astrophotography. To view some samples visit these links: https://www.annburstyn.com/ann-aria-art-photography/
https://www.facebook.com/Annariaart
I also draw and paint and will add some art pieces here soon. My main mediums of choice are oil pastels, pencils and at times acrylics. I also enjoy combining my photographs with my art to create ethereal, surreal, thought provoking images. Recently I have been having some fun with Double Exposures and Photo Compositions. Here is an example of one such piece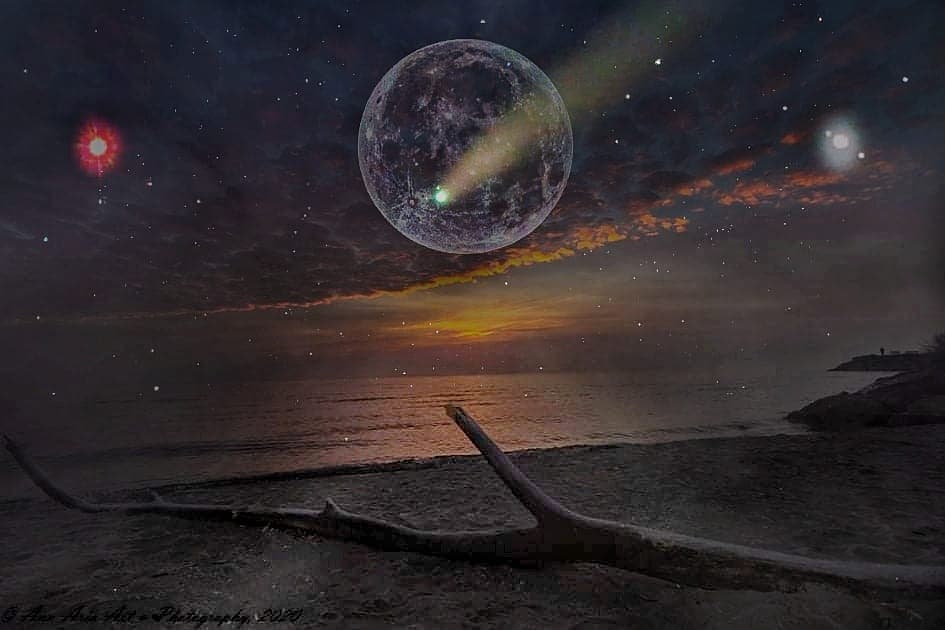 I am also a Freelance Website and Graphic Designer, specializing in web sites and posters for Photographers, Artists and Musicians, so if you are interested in trying something creative for your web and art designs, please do get in touch.
Various types of merchandise will be added to this site for Dream Aria products and for also Art Prints and more in the Shoppe at https://www.annburstyn.com/shoppe/
HEAVENLY DOG & OTHER PET SIGNS is a safe haven to share stories about your beloved pet/fur baby/companion dogs or other pet species who have crossed over to the heavenly rainbow bridge and about any signs you may have received from them. Please only post photos of your pets when they were with the living. If anyone has friends or family members who have lost a pet and are still grieving, please send them this link: https://www.annburstyn.com/heavenly-dog-signs/ or to this group https://www.facebook.com/groups/792454924693904 if you think it might help. Thank you and Bless
"Angel" Pet Portraits are available upon special request
Please stay tuned and thank you kindly for stopping by and reading this far. Feel free to reach out via email or comments for any inquiries. Looking forward to hearing from you and interacting more very soon. Stay safe and well and my best regards to you all today and everyday. Cheers and Bless…Ann "Aria" Burstyn~ <3