Freelance Writing
Currently a contributing writer for the Lazie Indie Magazine with the "Canadian Content Corner", featuring iconic and up and coming Canadian Artists of all genres: https://www.lazieindiemagazine.com/
https://www.lazieindiemagazine.com/contributing-columnists
There is a HUGE SURPRISE Full Magazine Feature to be released shortly; one the magazine and I are very excited about and think many of you out there will be too! TBA SOON!
Also working on my first book to be revealed in the near future.
I love to write so if you have any projects in need of lyrics, scripting or otherwise, feel free to contact me. I am happy to help you achieve your creative goals and visions.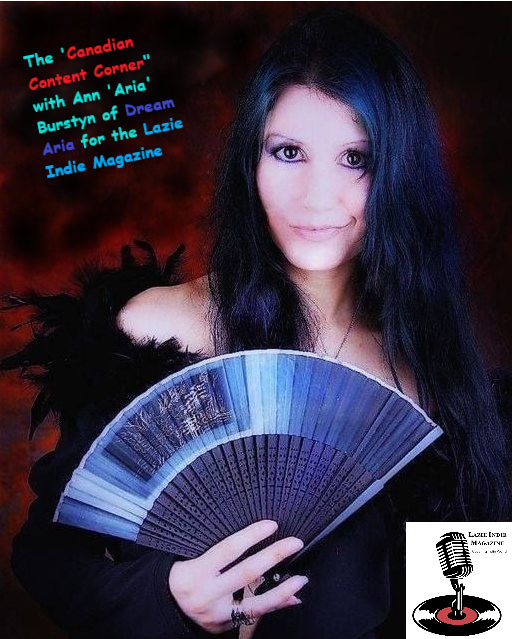 I have been writing poetry/prose, short stories, lyrics, music reviews, blogs and columns as a hobby and professionally since 1985. Currently I am a freelance writer working with the Lazie Indie Magazine, featuring my "Canadian Content Corner" which highlights iconic and up and coming Canadian artists of every genre. One of the articles is a full magazine feature on the always fantastic band Streetheart. Here is a link to it: https://madmagz.com/magazine/1819813#/
The magazine has tied in our "Canadian Content Conversation Corner" to the Zoom Interviews I have had with some of these Canadian legends, most notably and recently with Darby Mills formerly of the Headpins and currently of The Darby Mills Project. The interview can be seen here: https://youtu.be/DiZbTRRl6qg
And a link to the full magazine feature I wrote on her is here: https://madmagz.com/magazine/1847801?fbclid=IwAR32A2g7EdQRLaoiY6TXzZnjskaOMqBimcGcj9SYQSs2_HZziQ2EgLIuG5I#/
There are also 3 shorter version magazine articles I have written on Streetheart, Darby Mills and Karen Barg with the Luminous String Quartet:
Streetheart: https://madmagz.com/magazine/1817229?fbclid=IwAR0XaVbtOYZ3FTAzCws0MXCpqFhQWfyPJ4pqOYsGby-_Z3WLpVHTWdmLIWo#/page/75
Karen Barg & LSQ: https://madmagz.com/magazine/1831827?fbclid=IwAR08JaH_fYSJLcSnYUbxpztX746i9F-VRJZ5PHjHOFHhEtIw24TWPhzGIoQ#/page/32
Darby Mills: https://madmagz.com/magazine/1845463?fbclid=IwAR37uaVdj8xQ4Zw2-Ni6uQn6lEftnT4RRFR3Nhui_1jE3Wy5_RJIomZ88XY#/page/80
Poetry
I have been writing poetry and prose since the age of 12. I have always enjoyed playing with words. The imagery, the rhythm and rhyme, the flow, the emotion, the catharsis, the creative expression, the challenge, and the sharing in hopes of it finding a home in others' hearts and minds in a positive way, whether to offer comfort, support, encouragement, or inspiration or more…
Here are a few recent samplings of poems I wrote in tribute to a dear friend whom I lost suddenly to 'the other side'…
February 18, 2021
"Star Traveller"
I see you in the shadows on the wall, I see you in the whirling snowflakes about, I feel you in the warming amber rays of the sun, when a new day has come and has gone. I see you in the whole of the moon at dusk and at dawn. I hear you in the balmy winds, in the music of ours and of the bird's songs… on…and on…for you have gone…and left me undone…though you are now everywhere and nowhere… all at once…
~AEB
"Little Yellow Bird"
Aflutter, smooth and silky as butter in visage and in the tangible…
Following you up and up…To limits I cannot reach.
All that you teach…but never preach…Adorning the azure days, the moody, the rainy, the snowy, the frigid, the warm…Brave and with charm.
Even your alarm so sweet, "Cheep cheep"…
When do you sleep, where do you dwell? Oh little yellow bird, please let me never see that you befell, any ill will…or an untimely passage…But should I see such, may you soar high and free, ever elegantly, even flamboyantly, in the heavens I cannot view…but maybe in a visage dream…for your feathers are but a cloak, of what is truly inside of you…
Fly, fly, little birdy….in the afterlife there is no sleep…just be…just be… you…forevermore… "Tweet tweet" my sweet…
For you A.S…<3
February 25th, 2021
"Compart- Mental- Eyes"
Memories flooding in the river of tears…the quivers in silence…the screaming anger residing and internalizing…churning and writhing…but then I see your smile and eyes ever beguiling…I hear your voice and it soothes the fires…Must put this…and that…away…for another moment…one by one…and perhaps another day, all the long…A cycle evermore…A collective of small boxes, each a Pandora all its own. All forlorn, torn, worn, reborn, over and over….Must put them away, one by one…Hide them, the bed, underneath…Not too close to my feet…in the deep, the dark, black, seep…Try not to weep…remembering is bittersweet.
~AEB
February 25th, 2021
"Big Black Sea"
Drifting, drifting…through the bleak, so weak…I see nothing around me…No land, no hand…alone in the sea and wilderness of grief…I sense another is there…soul bare…raw and burning…yearning…reaching out…a lonely scout…could they be my light house, or a buoy, in the night? Could I be theirs, to share in their heavy plight? So close but so far, but moving nearer somehow…to share this small, frail raft..Come aboard…come aboard…
February 25, 2021
~AEB
"My Tears For Yours"
I hope you never cried alone, for yearnings, fears, grievings, or restless thoughts of atone…For in my heart, you had never committed any wrongs…I imagine you in the quaint lil home, tending to the mundane, paying no heed to the disquieting world. Garden abloom, coddled cats, and the passerine enveloping your abode. Capturing beauty eternally your goal, humbly bestowing upon and sharing your gifts with us all…The ones in which you shall forever live on…For now it is I who will cry, running away to hide…In the aching, the regrets, the reveries, and even divine…Until we meet again my dear…until my tears run dry…
March 4th, 2021
January 8th, 2021
"One. Day. At. A. Time…"
A day in the Life…I awake to the rhythm of my anti-circadian clock…and so begins the self talk…and soon thereafter my mind's eye and pain receptors scan my body for the aches and burns that gnaw…duly noted, my thoughts turn to that which the physical will allow…the list of to-do's always apparent…appointing order of urgency…then to the lil ones, searching my eyes and thoughts with their own…with unconditional love and warmth…tending to their needs a necessary and sweet privilege…knowing I must leave them to their own and then join the rest of the world….knowing it could hurt, more than the aches and burns…facing the fellowship at dawn…as of late more and more conflict and sorrow…ever learning more skills of navigating the troubled…never losing hope…a little light a flutter…daring to shine through the murky…challenged to share a ray to the hurting…a wish to…but will it get through…will it be enough…will it cut through…faith remembered… and then I see you…another glimmer….shining through…holding fast…and true
November 5, 2020
"Take Me"
Follow you, follow me, fly together into the free. Chasing youth, chasing dreams, bonded for eternity. You take her, you take me. So please take me before she…Punish not thee Angel sweet…Take me…take me….
"Rainbow"
I see no 'illusions' here…waves of light aglow…from out of the darkest corners….we could all use a bit more color and light. Even if as fleeting as this moment….Soon enough to show again…
Lyrics
I mostly write lyrics for my band Dream Aria's songs so here are some samples from a few of our newest ones
"Song of Hope"
Time for hope…For all of us…Peace on Earth…For all it's worth, with kindness…Honoring, a time for love (a time for love)…Each other, to live as one (to live as one)…No more vengeance, to lend a hand…Only (ah ah ah) reverence (ah ah ah), Without (ah ah ah) airs, ah ah ah. No vanity, ah ah ah ah…Humility, ah ah ah ah…Chivalry, ah ah ah ahhh…Equality, I am you…You are me…
"Out Of The Void"
Out of the darkness, Without a single sound, The cosmos of stellar dreams, Where nothing stays the same….The Symphony of Life… A safe haven in the light, A brief moment to shine, An endless frontier to explore and define, before it all turns to night…. The age of Starlight, Billions of years gone by, An endless summer… or an icy grave…The Symphony of Life…A safe haven in the light, A brief moment to shine, An endless frontier to explore and define, before it turns to night….Everything has its wonders, even darkness and silence…..Ah ahh, ah, ahh….Out of the Void, The Universe, the mysteries, discovering…all that is in the void…
"The Professor"
Ride free, into the night…All alone, a dark open highway to nowhere…Fly by the night and the day. We'll never forget your name. Never see the likes of you again….Without fire, there would be no life, rise from the ashes, a phoenix reborn. With honor to the past and today, where there's will, there's a way. You suffered with grace. Lived like clockwork, in pain. Fortune and fame, the relentless game played, balance paid….You're free, no end in sight. Follow your new destiny. Close to our hearts, ghost rider…We'll never forget your name. Never see the likes of you again…Without fire, there would be no life, rise from the ashes, a phoenix reborn. With honor to the past and today. Where there's will, there's a way. The pieces of you…Every beat, every note. The soundtrack of our lives, we sing and dance, now and beyond…
"Valhalla"
Who will soon arrive? In Valhalla
Your sword still reflects your gaze
Penetrating eyes
Tears and bloodshed… on the battlefield.
Ahh, ah, ah, ahh, ah, ah, ahhh, ah, ah, ahhhh, ah
To Valhalla
Ah, ahhh
Treasures, glory, immortality
Wine and dine with Gods
Let the flames release their souls(Stand strong, arise)
Who will soon arrive?
Have no fear(In Valhalla)
(Let him, go-ohh)Their lives worthy of a song
Rejoice, whisper goodbye
Treasures, glory, immortality
Wine and dine with Gods
Let the flames release their souls
"On The Other Side"
You came to me in a dream. A beautiful face I've never seen. In a place that I've never been. So vivid and real til the end. Days and nights go by. Oh how you mesmerize. The sweetest smile, the bluest eyes, that hypnotize.
So then one day you did reveal, that it wasn't just a dream. The shock so great, knife in my heart. And then I knew we'd be forever apart.
Ah's…
It couldn't be you but my intuition knew. It had to be true. It must be you. Only you. Just us two. An honest love for me and you.
Ooo- It means nothing at all, yet it means everything. I wait here for you to ring. From the Other Side.
I prayed for a mate for my soul. I waited for the bell to toll. No answer, oh how hard I tried. But he died he's on the Other Side.
Here in my room, the sanctity, I feel safe. Oh to be among the undead with you just for one day.
Just one day. Just one day. On the Other Side.
"On This Christmas Eve"
Starlit, glistening snow, Cold winter's night, crackling fires, On this Christmas Eve. The true meaning this season does bring, isn't under the tree. It's about the love you give and receive. Warmth of balsam and pine. Mistletoe above us. Window bright, by candlelight. Angels from the realms on high…On this Christmas Eve…Ah, ah, ahs….Da, da, da's…The true meaning this season does bring, (da's…)…Isn't under the tree. It's about the love you give and receive. Ah, ah's…The birth of the Son. Bless us one by one. Follow the guiding star…On this Christmas Eve…Ah, ah, ah, ah's….
"Uninvited Guest"
La la's…Uninvited guests are here…Goddess of day and night, protect me with all your might. Fear, what does it say to you? It makes you weak. It brings you to your knees. Let me be. You feel it near, do you believe in what you cannot see? Uninvited guests be gone. La's…Hey! Unknown voices. Lucid dreams of fear and lies. You took away our sanity and the innocence of a child. Close the doors of my mind. Surround myself, shield of light. Holy water cross in hand. Blessing darkness with the white light. Salted threshold, sage and candles. Oooo-ooo-ooo-oooo, chasing you down. Casting you out. Oooo-ooo-ooo-oooo, Wearing you down. Forever gone. Oooo-ooo-ooo-oooo, now you're all gone.
"Abstract Relations"
You think you know me. I thought I knew you. Tell me watcha seek. I wanna know through and through. Here and there, you bleed tiny droplets. Just a peek, a glimpse into your soul speak. I caress your cheek. You want so much. Then you go back to your cocoon, where you'll remain out of touch. Here and there, I bleed eras of tears. Wondering and wishing. So many unanswered prayers. Reality, with you is abstract. An elusive relation. Rationale is a trap. Ah ah ah ahhh, ahhh ahhh ahhhhh….You're under my skin and there you'll stay and crawl about, leaving little bits of pieces, of shadows and doubt. Reality with you is abstract. An elusive relation, rationale is a trap. Go with chemistry, in motion. Into a head on collision with elation…Feed me the truth, of who you are. Of what you are and who you wanna be.
"Black Mirror"
I'm, under your spell. Is this Hell? I, don't wanna be you, split in two
I'll love you to the death … (ah-ahhh) You're deep within my head … (ah-ahhh) I'll hate you to the end, and you'll love me
Black mirrors revealing dark secrets, and hearts
Forcing my hand, I hate your love, you love my hate
They'll love you to the death, Forever in their heads, You'll dance upon their graves, And yet you'd save them …Ahh's, Blood moon burning bright, tonight, The ebb and flow's tide of the mind, You're a danger to them, to me and you, You'll never be through, they still want you